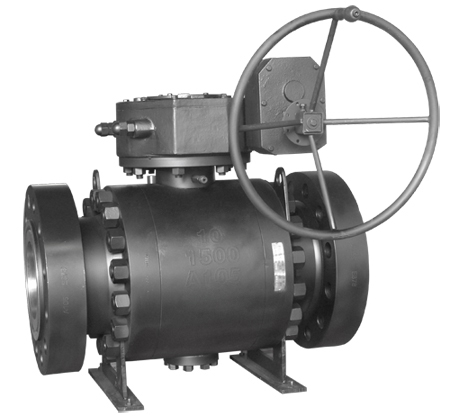 1.High precision ball& High tightness seat
WINDMILL metal seat ball valve has high tightness,it ensures the tightness via spring prepressing seat in case of low pressure.In case of high pressure,the tightness is secured via seat plunger effect.The key point is the original OVIKO ball processing technic,which ensures the high precision of the ball(roundness).Advanced seat structure and high precision ball are the main factors of high tightness.At the same time,it extremely reduces operating torque.
2.Long life ball&seat
The seat is of stellite alloy surface,and the ball sealing face is of three forms as hard chrome plating,vacuum coating and tunsten-titanium alloy and stellite alloy etc.It owns good friction-resistance and long life for pipeline delivery of mediums with various operating temperature,high friction dust,slurry and solid foreign matters mixture.
3.The most economical material combination
The most economical point lies in that
WINDMILL
metal to metal seat ball valve selects different seals according to different working condition.
4.The best fire safe and static resistance safety
Metal seat is resistant to extremely high temperature of 500 degrees celsius,,with the function of fire and static resistance.
5.Widely applicable
WINDMILL
metal seat ball valve with high hadness metal seat is applicable for high temperature liquid,high friction dust,slurry,transmitter with impacting substances and solid mixtures etc.It is nearly applicable for all liquids.
6.Various driving types
The top pad of valve designed according to ISO 5211,which is convenient for connection and exchange of various drivers.The common driving types are manual,electrical,pneumatic and pneumatic/hydraulic.