Class 1500 Forged Steel Globe Valve
WINDMILL Forged Steel Class 1500 Globe Valve are available in bolted or welded bonnet designs with bolted bonnets having spiral wound gaskets of stainless steel/graphite.With WINDMILL, service is such a top priority it has become a standard in our everyday functions. Customer like you have come to rely on our products, service and deliveries, our sale department staffs working from
7AM to 9PM Chinese time from Monday to Saturday.
7AM to 2PM American time from Monday to Saturday.
So that we can solve foreign customer's inquire&question&service in a short time.

Globe Valve Design and Specifications
WINDMILL Forged Steel Globe valves conform to ASME B16.34 and BS-5352. Each valve is inspected and tested in accordance with API 598 and marked per MSS SP25.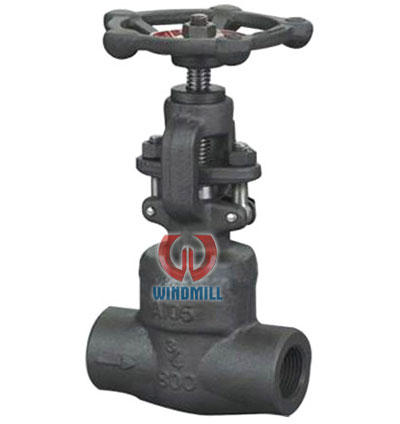 Forged Steel Globe Valve Construction
•Disc and stem connection designed for regulated flow
•Two piece self aligning packing gland
•Stem seal consists of flexible graphite packing with anti extrusion rings
•Socket weld ends to ASME B16.11
•Threaded ends to ANSI/ASME B1.20.1
•Optional impactor handwheels and chainwheel operators
•Available in sizes 1/4" through 2"
•Available in carbon steel, stainless steel and alloy materials
•Full range of actuators and accessories available to meet automation needs
•Available with Locking Device Option