Cast Steel Gate/Globe/Check Valve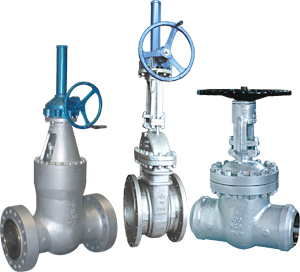 Products Introdcution
Cast steel gate valve design structure and feature
Design and manufacture conform to API600, API6D & ASMEB16.34 Test and checkc onform to API598.
Adopt the following structure
Fullbore
Flexible or rigiddisc or soft seal structure
Self-centering gland or plate Renewable seat
Bolted bonnet,spiral would eight-square gasket
sealing bonnet or pressure seal bonnet
According to the following standard
lange ends conform to ASME B16.5 & ASME B 16.47A
Butt-welding end conform to ASME B 16.25
Face to face dimension conform to ASME B16.10,API600,API6D
Operation type:electrical,pneumatic,hydraulic and gearetc
Cast Steel globe valve
globe valve usually be reliably used in steam, air, coal gas, oil or oil gas etc high or low-pressure condition. Middle or low pressure valve normal adopt taper disc sealing structure, but the large diameter and high pressure valve adopt sideway disc sealing structure, the medium flow from high to low position, it use medium self pressure seal, so the sealing is very reliable and the operated torque is more light. According to condition, the valve can be apply more kinds of material and connection type between bonnet and body and can be reach to more requirements of user.