FORGED FLOATING BALL VALVES
Ball valve Size & Pressure : 150# DN25-DN100 / 300# DN25-DN100 / 600# DN25-DN100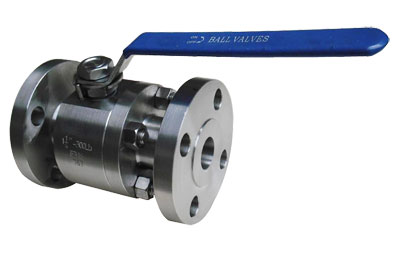 1.Forged ball valve feature
WINDMILL forged ball valve,the forging material can ensure sufficient rigidity and strength under maximum rated operation pressure without inherent flaw of cast. Enough wall thikness of separate body and adaptation of high strength tie bolts are convenient for valve maintenance and sufficient to bear the stress of pipe.The internal parts of valve are carefully designed and selected to ensure reliability under all kinds of work condition.
2.Anti-fire safe design
When the trunnion ball valve be used normally,its sealed by seat and ball surface,seat retainer sealed by O-ring and body,this is soft sealed and reliable sealing.When the seat and O-ring are burnt,the seat retainer and body will be sealed by expanded graphite.Thus act anti-fire safe purpose.
3.Anti-static device
In order to prevent friction among ball,stem and PTFE that generates static electricity which may light the combustibles and explosives that cause an accident,in this ball valve,static-conduction spring is set between the stem and the ball,the stem and the body.Thus static electricity is conducted to ground and system safety is secured.
4.Free leakage of body Sealed construction
The connective position of forged floating ball valve body and bonnet is double sealed by gasket and O-ring,on this base,such factors as fire,high temperature,shock and uneven opening or closing of the torque all can t induce external leakage.
5.Low torque in operation
The self-lubricated bearings are installed at the friction of stem,resulting in wear resistance,fiexibility of operation and low torque.
6.Automatic body cavity relief
When the body pressure going up un-normally as the unstable factor,the trunnion ball valve downstream seat will be pushed by un-normally pressure,and the release the unnormal pressure automatically, it doesn't damage to the sealing of upstream seat.The un-normally pressure which in the floating ball valve body will release the pressure into the upstream pipe directly,it doesn't damage to the sealing of the downstream seat.
7.Various driving types
The top pad of forged floating ball valve designed according to ISO 5211,which is convenient for connection and exchange of various drivers.The common driving types are manual,electrical, pneumatic ball valve and pneumatic/hydraulic.